This week's Klawchat transcript is up. Otherwise, I'm just plugging away on phone calls for the top 100 prospects package.
Five chefs left…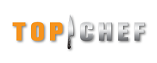 * Quickfire: Andy Cohen and his college roommate, Dave Ansel. Andy apparently smoked a lot of weed in college and ate a lot of late-night snacks. Ramen challenge.
* Instant noodles … and five students from Emerson walk in with grocery bags with stuff they found in their dorm rooms. This could be horrendous. No immunity, but there's a $5K prize – we haven't had enough of those cash prizes this year.
* I had a lot of detailed notes on this quickfire, but the whole thing is just gross. Gregory is scraping the toppings off an Uno's pizza – the only thing worse than deep-dish pizza is bad chain deep-dish pizza – and that's not even the bottom of the barrel. There are Doritos and Fritos and spam and I think I'm going to be sick.
* Winner: Melissa. Yet hers had no broth – it was like a mac and cheese with ramen, rather than a bowl of ramen in soup or stock – while Andy and Dave dinged Mei's for lacking broth. I'm just glad this whole thing is over. I couldn't have any less interest in seeing what talented professional chefs can do with highly processed foods as ingredients.
* Back to the stew room. The chefs watch a classic video of Julia Child cooking with Jacques Pepin, after which Jacques Pepin walks in with Padma and says, "I come with the wine and a beautiful woman." It's charming with a French accent but probably creepy without it.
* Elimination challenge: Take inspiration from Julia Child's style and from some of her favorite dishes to "make a dish worthy of Julia's legacy." Oh, no big deal, then.
* Pepin discusses her tastes and personality with the chefs, saying that when he first met her he thought "she was a big woman with a terrible voice." She hated grilled vegetables, which I find very odd since the application of high heat can bring out some of the natural sugars. She liked vegetables individually seasoned, rather than all lumped together in a single dish. Presentation never came at the expense of taste for her.
Julia Child brought French cuisine to the masses in the United States, she created the modern cooking show, and I think she was among the first people, maybe the first of all, to reemphasize the importance of cooking at home for yourself to Americans. But for all her influence, Julia Child was an early opponent of small-scale organic farming, siding with the Big Food-backed American Council on Science and Health, more recently in the news for its industry-fueled support for fracking. Child also backed genetically-modified foods and the use of irradiation to fight food-borne illnesses. She hated anything that reeked of scaremongering, but to the point where she seemed to be contrarian rather than strictly pro-science, declining to consider that some of that food-safety activism (e.g., opposing heavy use of pesticides) may be based on hard science too.
Anyway, it's kind of awesome that someone of Pepin's caliber would come on this show. I'm sure he was paid handsomely, but does he need that at this point, or is he just here for love of the game, so to speak?
* Gregory seems like a longtime Child fan, saying he watched her shows as a kid, watching her make cassoulets and braises with tons of sauce; he's making coq au vin as his tribute dish, although that's really a multi-day, many-hour process and I don't envy him that task.
* Doug calls Jacques "peh-PEEN." I mean, I know you don't need to speak French to be a great chef, but he sounded like he was mispronouncing it on purpose. He's roasting whole loaves of foie gras; I wasn't aware Whole Foods even carried that much foie. By the way, cheers to the federal court that overturned California's ridiculous ban on the sale of foie gras. Not only can it be produced humanely, but foie production isn't a public-health issue like factory-farming practices used for cattle and poultry, such as prophylactic use of antibiotics.
* George is making osso buco (cross-cut veal shanks, braised and usually served with risotto), but is using a pressure cooker because he's concerned the shanks won't have enough time in the oven. We see undercooked braises all the time on Top Chef – didn't Keriann make this mistake with short ribs this very season – so I'm glad to see someone actually break out the pressure cooker to deal with the artificial time constraints.
* Melissa gets all haughty and says Julia would never have touched a pressure cooker. Julia disliked their looks, but was open to using them if they could be shown to produce a better result (from Laura Shapiro's biography, Julia Child: A Life
). I prefer traditional braises too, in the oven or via a slow-cooker, but I also work at home and have no problem babysitting a braise all day. Most people don't have that luxury, so if you want to braise something in a pressure cooker, go for it. If there's a tiny loss of quality – and I'm not sure there is – it's a reasonable price to pay for getting something on the table.
* Mei is making duck a l'orange, but giving it her own twist by using five-spice powder (usually star anise, cinnamon, cloves, Sichuan pepper, and fennel seeds) with the duck, which she's preparing in the pressure cooker too.
* Jacques reaches right into Gregory's pots to taste the sauces. Tom is impressed that he's actually "doing a roux." Isn't that how you make coq au vin?
* Melissa's short ribs aren't braising as much as she wanted, so she's hoping for them to finish via carryover. Maybe you wish you'd used the pressure cookers, eh?
* On day two, Gregory reheats his chicken, tastes it, but finds it overacidic and salty, so he has to add more broth and reseason because the flavors "exacerbated" overnight. Which leads me to a question for any food scientists in the crowd: Most chefs and food writers will tell you that braises improve after a rest overnight. But why? What's happening off the heat (and in the fridge) to improve the taste or texture?
* Ugh, Dana Downer is in the house. On the bright side, Hugh is back! Joanne Chang, owner/chef at flour cafe, is here too. Did you know there's a Flour
cookbook? I might need to check that out.
* First up, Gregory's coq au vin. He did a study abroad program and tells the table that his host mother in France made dishes like this. He serves his with glazed carrots, fava beans, and snap peas. It's really well cooked, although it seems like some of the judges/diners wanted more sauce.
* Mei: duck a l'orange with turnip puree, orange puree, and glazed vegetable. Unlike Gregory's, which was straight-up traditional, Mei's dish was cooked in the spirit of classical French cooking but executed with a more modern style. Everyone raves, as they did with Gregory's, perhaps a bit more so.
* Kind of wishing that Julia Child's kitchen was still on display in Cambridge so the show could have visited it; it's on display at the Smithsonian instead, donated by her in 2002.
* George: braised veal shanks with pomme puree, morels, glazed carrots, and asparagus. Dana likes that everything was cooked separately and combined later. Tom says the veal was a tad underseasoned, Barbara wanted a tad more butter, and it seems like George could have cooked the meat "20 minutes longer."
* Melissa: red wine-braised short rib with brown butter polenta and jardiniere (a mixture of spring vegetables, often canned and/or pickled). Hugh asks, "what's up with the deep charring?" and Tom says the sauce is a little bitter, two things that are likely connected. Had Melissa gone straight to the the pressure cooker, none of this would ever have happened. Dana was "expecting them to be more unctuous and juicy," but unctuous (greasy or oily) isn't a desirable quality in a short rib or in a person.
* Doug: whole roasted foie gras loaves with roasted peaches, sweet and sour onions, and hazelnuts. He seared the loaves and then roasted them, but they turned out overseared and undercooked, while they needed to rest further. Joanne says her end piece was perfectly cooked, but she seems to be the only one. Hugh sounds like he's eulogizing the plate when he says, "it's a good dish, just undercooked the foie, it's a good dish."
* Tom points out that the dishes that didn't do so well were ones where the technique was wrong. Three chefs didn't really execute their proteins, and two did. At this point, I thought it was pretty obvious who was going home – the chef who did the worst job of cooking his protein.
* Hugh is at Judges' Table. Hugh should always be at Judges' Table. His blog post this week was outstanding, as always, and includes a great baseball joke too.
* Gregory and Mei were the top two chefs. Gregory's was straightforward, while Mei took inspiration but added her own twist. Mei wins and tears right up. I think it's fitting that a female chef should win a Julia challenge, given the latter's influence in the field. Gregory doesn't seem the least bit upset by this, but he's a pretty Zen guy overall.
* Hugh said Doug's dish was the most ambitious and risk-taking of the five, but the interior was completely raw. Julia was all about mastering the art of French technique. I mean, she kind of wrote the book on that
, right?
* Doug is eliminated. That's a damn shame, but he had the worst dish and the worst execution. The group seems a lot more somber to lose him than, say, Katsuji.
* Rankings: Gregory, Mei, George, Melissa.
* LCK: When Tom says to Doug "you're here because you undercooked your foie gras," Katsuji snickers, and Doug says "you know what that is?" without missing a beat. The challenge is to use pork, beef, or goat liver, with just 20 minutes to cook it. Doug says goat liver is too gamy and sinewy, but Katsuji takes that because he's cooked goat before. He says he doesn't cook liver because it's not kosher. (Not quite true – it can be kashered, but with liver it's not a simple process, and requires broiling to remove the blood from the organ, which must happen with 72 hours of slaughter.) Rebecca says if you overcook liver it's dry, disgusting, and tastes like "pennies." I assume that's why some recipes call for soaking livers before cooking – to remove that metallic taste. Tom says all three guys did well, but Katsuji's liver wasn't cleaned properly, leaving it tough and sinewy, so despite great flavors he is eliminated. Doug's dish was the favorite, and I'll take him to win LCK unless we get Gregory or Mei off the main ship in the next episode.