My latest Insider post breaks down the MLB Futures Game rosters. I also held a Klawchat today.
Joel Dicker's The Truth About the Harry Quebert Affair
has been a global bestseller, garnering enormous critical praise even from sources typically more hostile to mass-market potboilers. Dicker's novel is better than your average pageturner, a book with loftier, more literary aspirations that manages to get much of the way toward its goals without losing any of the narrative greed that made it very hard for me to put the book down. (I read its 640 pages in six days, and that's without a flight where I could spend a few hours of uninterrupted reading time.)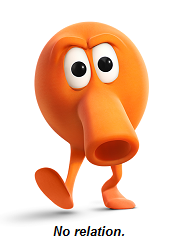 Dicker has wrapped a standard detective novel in layers of other story templates, so that the resulting book is complex and textured even though no individual plot line is all that involved. Harry Quebert is a famous novelist whose magnum opus, the 1975 book The Origin of Evil, made his name in literary circles, landed him a teaching gig at Burrows College in Massachusetts, and, as we learn early in the book, was actually written about his love affair with a 15-year-old girl named Nola (while Quebert was 34), who disappeared without a trace just before the book was published. Quebert's protég&ecaute; Marcus Goldman, himself mired in writer's block following the runaway success of his first novel, has reached out to Harry for help in working on his second book when Nola's body is discovered, buried in Harry's garden, spurring Marcus to try to solve the mystery of her murder, clear Harry's name (assuming he deserves to be cleared), and write that second book so his publisher doesn't nail his head to a coffee table.
That gives us a detective novel wrapped in a mentor/pupil story wrapped in a book about writing, around which Dicker sprinkles the forbidden love story between Harry and Nola, with most of the book set in the seaside town of Somerset, New Hampshire. That town is populated with the various suspects in Nola's disappearance and a contemporaneous murder, as well as various other crimes that come to light as Marcus' investigation progresses. The side characters are well-formed with serious back stories, very reminiscent in form and location to the best of Richard Russo's novels, most of which are set in New England towns albeit ones in economic decline. It's remarkable since Dicker isn't American by birth; he spent summers in a town similar to Somerset, but by and large he captures the American idiom well and has the rhythm of New England town life down better than many authors who were born here.
The copious praise was met with some inevitable backlash, and the latter does have some merit as The Truth About the Harry Quebert Affair is smart popular fiction but hardly up to the loftier standards of some of Dicker's obvious inspirations. The natural comparison is to Philip Roth, as Goldman strongly resembles Zuckerman (including Goldman's mother, a horrible caricature of a meddling, overreacting Jewish mother who makes Sophie Portnoy look like Mother Theresa) in character and involvement in the narrative he's unfolding for us. In case the parallel was strong enough, Dicker names Quebert's lawyer Roth. Nola is Lolita (a diminutive for Lola) in age and precocity, but whether she is temptress or innocent isn't clear till the final two chapters of the book. (Of course, Lolita herself may not be the vixen Nabokov depicts her to be, as the story is told by the thoroughly unreliable Humbert Humbert, whose name isn't that dissimilar from Harry's – and Harry's reliability isn't rock-solid either.) The whole murder in a small town motif is very Agatha Christie, although the prose is more sparing, in line with Hammett or Chandler, just not quite in league with either.
At its heart, however, The Truth About the Harry Quebert Affair is a detective novel, and a ripping one at that. Dicker has built an elaborate web of deceit through Somerset's Twin Peaks/Broadchurch-esque populace, and starts peeling back layers slowly at first, picking up the pace dramatically at the end just as Quebert's writing advice to Marcus advises him to do so. The resolution, while horrifying, is impressive in its tidiness and thoroughness. It fits the facts, yet I didn't see it coming at all.
What this isn't, however, is a great work of literature: It may be great fiction, but some of the praise for the book seems to place it in league with masters of the genre like Chandler or on par with the works of Roth and Saul Bellow. (The BBC had an interesting piece last summer, asking whether this could be the Great American Novel, which is how I first heard of the book.) The prose survives translation well and isn't choppy or antiseptic like Stieg Larsson's, but it's pedestrian: Dicker tells the story, but there's nothing special in his phrasing or rhythm. The advice from Harry to Marcus is often laughably hackneyed, and those brief interludes introducing each chapter are one of the book's biggest weaknesses, along with Marcus' mother and the cliched backstory on Luther Caleb. It's the construction of the house of plots and the pacing of the main story that makes The Truth About the Harry Quebert Affair more than your average bit of pulp fiction, a choice for leisure reading that will move at high speed without causing your brain to decay from disuse.
Next up: Edward St. Aubyn's Mother's Milk, a recommendation I got years ago from a fellow fan of British literature. It's currently out of print, but you can get a new copy of the 2007 printing for over $2000 on amazon
.