My Insider column on Tuesday covered why teams should bat their best hitters second, with a particular focus on the Reds doing it wrong. This week's Behind the Dish podcast features a conversation between me and ESPN Insider Chris Sprow, comparing the NFL and MLB drafts and engaging in a serious discussion of one piece of technical jargon employed by scouts in both sports.
My last scouting trip gave me a day/evening in Nashville and the same in Louisiana, so I had to go into the trip with some food targets. I returned to Fido in Nashville for lunch, looking for something a little lighter or more healthful than what I knew I'd be eating in New Orleans (viz.: pig) and had their Eden salad, with mache lettuce, granny smith apples, sun dried figs, berries, parmesan crisp, candied walnuts, feta, and a caramel-champagne vinaigrette. Everything was very high-quality, although I could have used more figs (I just really like figs), and I got a side of their smoked salmon to make it more like a full meal. Unfortunately, as good as it all was, it didn't hold me very long, and I swung by Mike's Ice Cream in downtown Nashville, but found their product very disappointing – the texture was fine but the flavors were very flat.
Dinner, on the other hand, was outstanding. I first read about Rolf & Daughters in a recent issue of Bon Appetit that highlighted artisan bread offerings at high-end restaurants around the country, mentioning Rolf's sourdough bread appetizer with seaweed butter and flaked sea salt for $5. I ordered that as well as their North Carolina brook trout with savoy cabbage, crème fraiche, and dill entree, which was a little different from what I expected – the crème fraiche was blended into a thin broth, so the sourness wasn't overpowering, and the cabbage had just started to wilt in the broth but retained its crunch. The beauty of the combo was that I could use the bread to soak up the broth, which had a rich flavor and texture but didn't feel heavy because the base was water rather than fat. The bread itself was good, not as good as the best sourdough app I've ever had (that would be at Mas Tapas in Charlottesville), but the seaweed butter was like a spread of pure umami. You can make it at home, either from scratch or using the prepared seaweed paste called momoya. Their cocktail menu is also strong; I had a Bimshire, a daiquiri (the real kind, not the fruity thing from the blender) that also included the Italian amaro called Meletti and grapefruit juice along with aged Barbados rum and lime juice.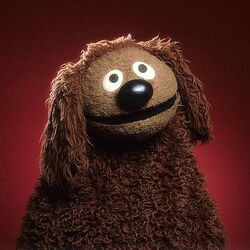 It must have been his night off.
Moving on to Louisiana, my destination was Baton Rouge but I detoured into New Orleans to have lunch at Cochon, recently named by Bon Appetit as one of the country's twenty most important restaurants – it was an odd conceit and an odder list – and very widely regarded for the things they do with pig. I was early enough to snag a seat at the chef's bar, a half-dozen stools at a counter that looks into the kitchen, and which came with a bonus dish – their house-made head cheese, served traditionally with whole-grain mustard and lightly pickled onions. Before I realized that was coming, I also ordered their fried boudin (a Cajun sausage that includes pork, pork livers, and rice, in this case rolled into balls and fried), the pork cheek terrine (served warm, with blistered tomatoes and a very mild vinaigrette on top), and the lima beans side dish that included, of course, more pork. The terrine was the best dish, with the meat very tender and a little more loosely formed than a typical cold terrine made with ground pork, and the acidity perfectly balanced against the soft, rich texture of the pork; the boudin was my least favorite, mostly because frying something that already contains so much fat makes it incredibly heavy, and the liver ended up just slightly grainy, not something I'm used to from pork liver. The dish I didn't order, but wish I'd had room for, was the rabbit and dumplings, which I saw go into the wood-fired oven in front of me several times over the course of a half-hour or so.
Baton Rouge was a bit of a disappointment, mostly because of timing. I tried the beignets at Coffee Call, which were good (it's hard to make a bad beignet) but not as good as Rue Beignet's were, while the late end of the LSU-South Carolina game limited my dinner options, so I ended up having a fringe-average meal at Chimes, duck/andouille gumbo and an absurdly oversized shrimp po'boy, both fine but neither anything to write home about. I had hoped to try Magpie Cafe, an espresso bar and cafe with an emphasis on local ingredients, for breakfast, but they're closed on Sundays.